Greetings from Mobile World Congress 2016!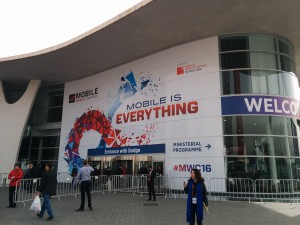 I've spent first day at #MWC and things are pretty nice. Samsung is betting heavily with their new Galaxy launch as well as we saw nice VR (virtual reality) theater built into Hall 3 where tens of people were able to enjoy the 4D theater with their VR glasses on. Awesome!
We are also getting some nice things forward with big players. Promoting and hosting the new social sharing and shopping experience application/platform, which is now also known as FNGR app. Stay tuned for more videos and nice materials coming up in relation to this. 🙂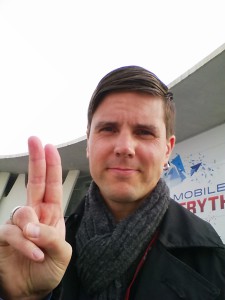 I will continue my exhibition visit tomorrow and until end of the MWC16 on Thu 25th. Agenda involves meetings with many companies from sales and from partner management perspective as well as preparation for upcoming launch in China, US and then in Europe.
Btw. I also saw Android in real life. Quite well promoted @mwc16. This gardener was making Android bushes in the space between exhibition halls.. 😉