I went for a business trip this week in Reykjavik, Iceland. My first time in Iceland, land of volcanoes and big ice floes and highly sophisticated and modern environment. It's really cold country, I was frozen when walking outside.. But nevertheless, I like it.. I like it a lot! 🙂
The reason for visiting Reykjavik was Oracle Day – I was invited as a speaker regarding Connected Enterprises and Oracle Cloud Platform services and products. Of course, I was more than happy to take this opportunity and travel there for this unique event.
On my way, I learned few facts and details about the Iceland.. They are actually quite interesting and thus I wanted to share them here as well:
Reykjavik is the capital of Iceland, which has some 120 000 – 150 000 people living there. The city includes several connected cities and thus covering some 200 000 people alltogether.
In Iceland alltogether, there is some 320 000 people thus some 2/3 of people are living in Reykjavik area.
You can drink pure, clean water straight from the tap – the infrastructure is very high quality
There are unique natural hot springs, the geysers and extraordinary lava fields.
Most Icelanders speak English.
The largest glacier in Europe is located in Iceland.
95% of all homes are connected to Internet.
The heating is mostly done using hot water; which this country has plenty due to its' termic characteristic
There are several active volcanoes and earthquakes continuously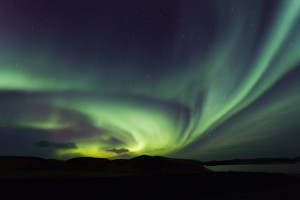 But getting back to the agenda, I did a presentation and acted as a speaker regarding two specific topics: Connected Enterprises and Oracle Cloud Platform Services.
Connected Enterprises was all about integration between different applications, systems, endpoints and APIs, data, and even devices. The importance of enterprise integrations are growing; they are getting more complex and amount of data is increasing rapidly. No wonder integration has been the 2nd biggest concern from enterprise not going into cloud.. And no wonder integrations take 2/3 of the enterprise mobile application development time based on studies. During the session, we spoke about SaaS (Software-As-A-Service) application integrations and other cloud integrations, we spoke about on-premise integrations and considered when to do integrations in which environment. Or when hybrid integrations make most sense..?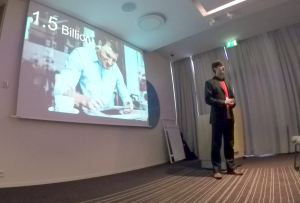 Another topic I went through was the Oracle's current cloud offering in relation to platform services, Platform-As-A-Service (PaaS) products. This really is all about the broad offering that Oracle has to offer. We also spoke about other cloud services and how these all make sense when using them together to cover different enterprise needs and requirements. Not to forget about the cloud security – steps that can make public cloud services more safe than your on-premise systems! And of course, also touched some services in the security area, such as anti-fraud services.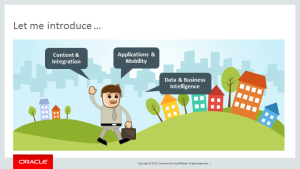 It was really nice to meet some Reykjavik "business Icelanders" and this was an exciting speaker opportunity for myself. Really appreciated the invitation and possibility – Thanks Oracle Iceland and Denmark team! 🙂